Introduction
In a groundbreaking announcement, Apple has unveiled the highly anticipated iPhone 15 Pro and iPhone 15 Pro Max. These flagship models mark a new era of innovation for Apple, boasting a robust and lightweight titanium design, a revolutionary Action button, substantial camera enhancements, and the groundbreaking A17 Pro chip, promising unprecedented mobile gaming experiences and performance. This article will delve into the remarkable features and advancements that make the iPhone 15 Pro and iPhone 15 Pro Max the pinnacle of Apple's ingenuity.
Cutting-Edge Titanium Design
Lightweight Durability
The iPhone 15 Pro and iPhone 15 Pro Max usher in a new era with their aerospace-grade titanium construction, making them the lightest Pro models ever created by Apple. The use of titanium, renowned for its exceptional strength-to-weight ratio, guarantees a robust yet lightweight device. These models feature a sleek brushed texture, elegantly profiled edges, and the slimmest contour ever seen on an iPhone.
Innovative Manufacturing
Apple employs an industry-leading thermomechanical process to meld the titanium bands onto a novel 100% recycled aluminum substructure. This union of two incredibly resilient metals is achieved through a groundbreaking diffusion welding process. The aluminum frame enhances heat dissipation and simplifies glass back replacement. This novel design brilliantly showcases the Super Retina XDR display, equipped with Always-On and ProMotion technologies, ensuring exceptional visual quality.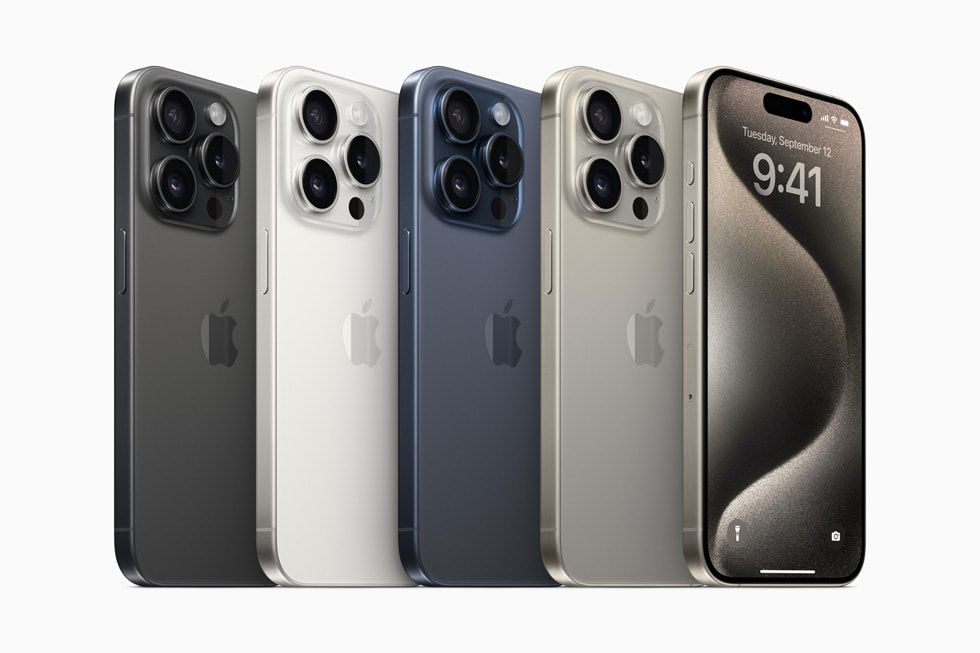 The New Action Button
Enhanced Functionality
The traditional single-purpose button for activating or deactivating Silent mode has evolved into the versatile Action button. This button now offers users a range of choices, including quick access to the camera or flashlight, Dictaphone, concentration modes, Translate app, accessibility features like Magnifier, and the use of Shortcuts for expanded functionality. The extended press, with precise haptic feedback and visual cues on Dynamic Island, ensures that the Action button fulfills the desired action seamlessly.
A17 Pro: Redefining Performance
Industry-Leading Chip
Powering the iPhone 15 Pro and iPhone 15 Pro Max is the A17 Pro chip, the industry's first 3-nanometer chip. This remarkable chip represents another leap forward in Apple's smartphone chip dominance. The redesigned GPU is the most notable in Apple's history, delivering 10% faster performance. The CPU boasts microarchitecture and design enhancements that result in a 10% speed increase and a Neural Engine that's 2x faster, enhancing features like autocorrection and Personal Voice in iOS 17.
Immersive Gaming
The professional-grade GPU is up to 20% faster, featuring a new 6-core design that maximizes both performance and energy efficiency. With ray tracing technology now hardware-accelerated and 4x faster than software-based equivalents, the iPhone 15 Pro provides smoother graphics and offers augmented reality applications and gaming experiences like never before.
Powerful Pro Camera
Seven Lenses in One
The integration of seven professional-grade lenses, empowered by the A17 Pro chip, sets the iPhone 15 Pro and iPhone 15 Pro Max apart in the realm of mobile photography. The 48 MP primary camera, specially designed for the Pro series, opens up a world of possibilities for users. It offers a new default high-resolution of 24 MP, delivering exceptional image quality in a practical file size for storage and sharing.
Versatile Photography
The primary camera allows users to select from three common focal lengths (24 mm, 28 mm, and 35 mm) and set one as the default. In addition to ProRAW at 48 MP, the primary camera now supports 48 MP HEIF images with 4x higher resolution. The iPhone 15 Pro boasts a remarkable 3x telephoto lens, while the iPhone 15 Pro Max offers the widest optical zoom range ever seen on an iPhone—5x at 120 mm.
Next-Generation Portraits
Portraits taken with the iPhone 15 Pro and iPhone 15 Pro Max exhibit sharper details, vibrant colors, and improved low-light performance. Moreover, users can now capture portraits without switching to Portrait mode. When a person, dog, or cat is in the frame, or when the user taps the screen to focus, the iPhone automatically captures depth information. This enables users to transform these photos into spectacular portraits later in the Photos app on their iPhone, iPad, or Mac.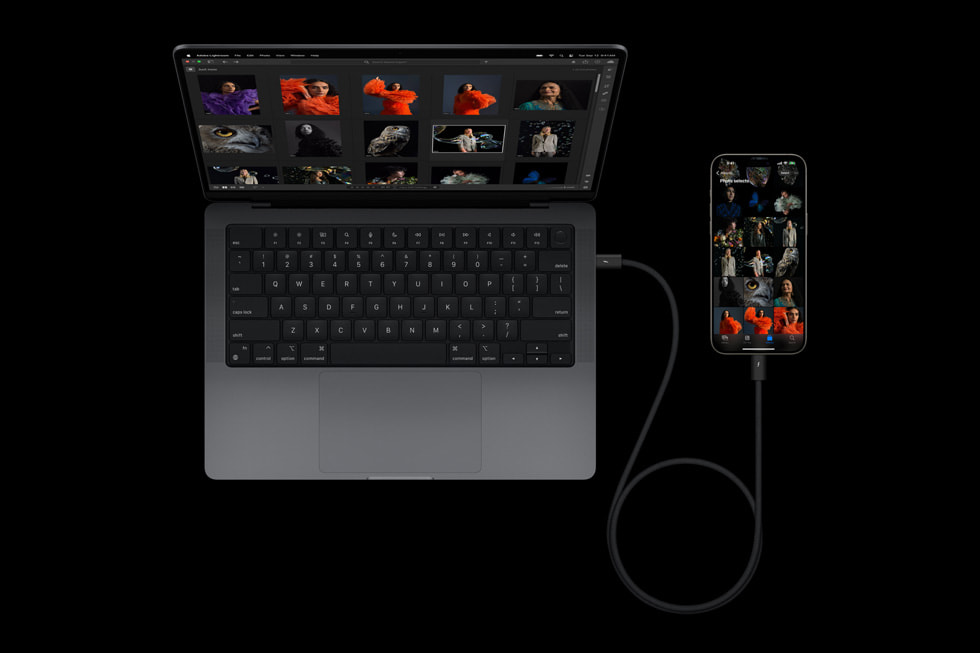 Conclusion
The iPhone 15 Pro and iPhone 15 Pro Max represent a true milestone in Apple's history, combining a cutting-edge titanium design, an unprecedented Action button, exceptional camera capabilities, and the groundbreaking A17 Pro chip. These devices are a testament to Apple's commitment to innovation and its dedication to enhancing the daily lives of users while fueling their creativity. The pre-orders for these remarkable devices will commence on September 15th, with availability starting on September 22nd. With these groundbreaking features, the iPhone 15 Pro and iPhone 15 Pro Max are set to redefine the standards of smartphone excellence.
iPhone 15 Pro and iPhone 15 Pro Max Gallery
[metaslider id="7436″]