Cars News
Unleashing the Beast: Ford Mustang FP800S Concept at SEMA 2023
Get ready for a wild ride with the Ford Mustang FP800S Concept at SEMA 2023. Unveiling the supercharged S650-generation Mustang and its 800 horsepower beast.
A Supercharged Surprise
If you've been itching for some automotive excitement, the 2023 SEMA show in Las Vegas is the place to be. Ford has come to the party with a showstopper – the Ford Mustang FP800S Concept. But what's so special about it? Well, we're about to spill the beans on this jaw-dropping concept that's all set to redefine the Mustang game.
The Ford Mustang FP800S Concept
The Ford Mustang FP800S Concept is not just another pretty face on the block. This concept car is here to blow your socks off with its upcoming supercharger kit for the S650-generation Mustang. You thought Mustangs were already fast? Buckle up, because this one is about to take things to a whole new level.
The Heart of the Beast
Under the hood of this bad boy lies a supercharger kit that comes with all the bells and whistles. This kit includes the supercharger itself, an intercooler, and upgraded fuel injectors. But wait, there's more! Alongside the injectors, you'll find a new fuel rail, a bigger throttle body, and a dual air intake system. To top it all off, there's a flash tuner that's ready to help you squeeze a whopping 800 horsepower out of the 5.0-liter V8. And the best part? It comes with a warranty. If you have this supercharge kit installed by a dealer or ASE-certified technician, your modified Mustang will now sport a three-year or 36,000-mile warranty. That's peace of mind for your speed demon.
Beyond the Supercharger
But the fun doesn't stop at the supercharger kit. This 2024 Mustang GT coupe takes things a step further with Ford Performance half shafts, a lowering kit, and a Borla cat-back exhaust. These additional modifications are designed to ensure that you can enjoy the Mustang's newfound performance without ending up stranded on the side of the road.
What Will It Cost?
Now, let's talk numbers. Pricing for the kit is still under wraps, but Ford promises it'll hit the Ford Performance shelves early next year. If you're wondering how much it'll set you back, consider this: the supercharger kit for the F-150, which comes with a similarly sized 3.0-liter Whipple supercharger, costs $9,500. So, it's safe to say that this Mustang kit will be in the same ballpark, if not a bit more. But, remember, this kit is packed with even more hardware, which likely means it'll be worth every penny.
Will Enthusiasts Flock to This Kit?
Now, here's a burning question – do you think people will flock to this kit? The Mustang community is known for its passion and love for performance enhancements. With the Ford Mustang FP800S Concept, it's clear that Ford is catering to the enthusiasts who crave more power, speed, and that classic Mustang roar. So, will you be one of the first in line to supercharge your Mustang? Tell us your thoughts below.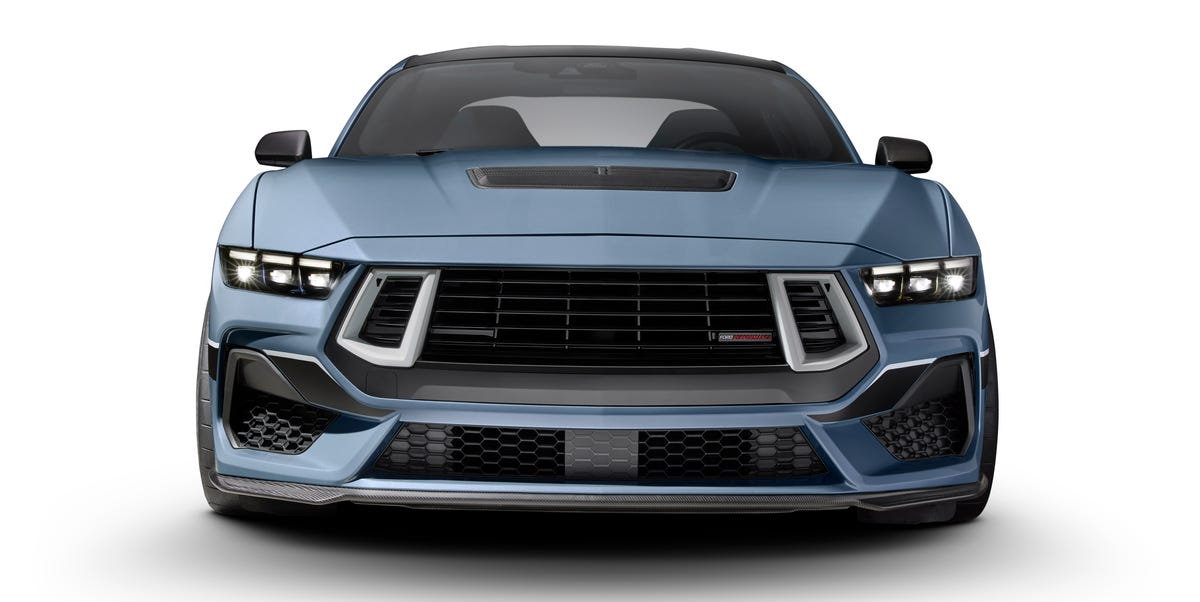 About the Author
Wesley Wren, our resident car enthusiast, has spent his entire life around cars. Whether it's dressing up as his father's 1954 Ford for Halloween as a child, repairing cars in college, or collecting pieces of automotive history, Wesley's love for cars knows no bounds. He currently stewards a 1954 Ford Crestline Victoria, a 1975 Harley-Davidson FXE, a 1959 Ford Fairlane 500 Galaxie, and even a 2005 Kia Sedona. Wesley's got a ride for every mood.