Cars News
Trending
Fisker Unveils Off-Road-Ready Ocean EV in Advance of Impending Deliveries
Fisker has shown a tough-looking new version of its Ocean crossover as it prepares to launch its new electric vehicle in the United States in June.
A powerful off-road variant of Fisker's electric crossover, the Ocean Force E, has been unveiled.
The Force E has updated bumpers and special dampers, as well as 33-inch all-terrain tires mounted on 20-inch three-spoke wheels.
The Ocean should begin shipping to US clients in June, and Fisker guarantees that the Force E will follow before the end of the year.
According to Fisker, the Force E package will be made available in the United States in the first quarter of 2024, raising the cost of the Ocean by an estimated $14,000. Additionally, the firm updated its Force E photos, which have been included in this article.
After starting production in November 2022, Fisker only last week handed over the first electric Ocean SUV to a buyer in Denmark. However, the EV company has now shown the first photographs of the Ocean Force E and is already planning to expand its model portfolio. With a plethora of off-road amenities, this updated Ocean Edition pushes the boundaries of the electric crossover. Fisker states that deliveries will begin in the year's last quarter.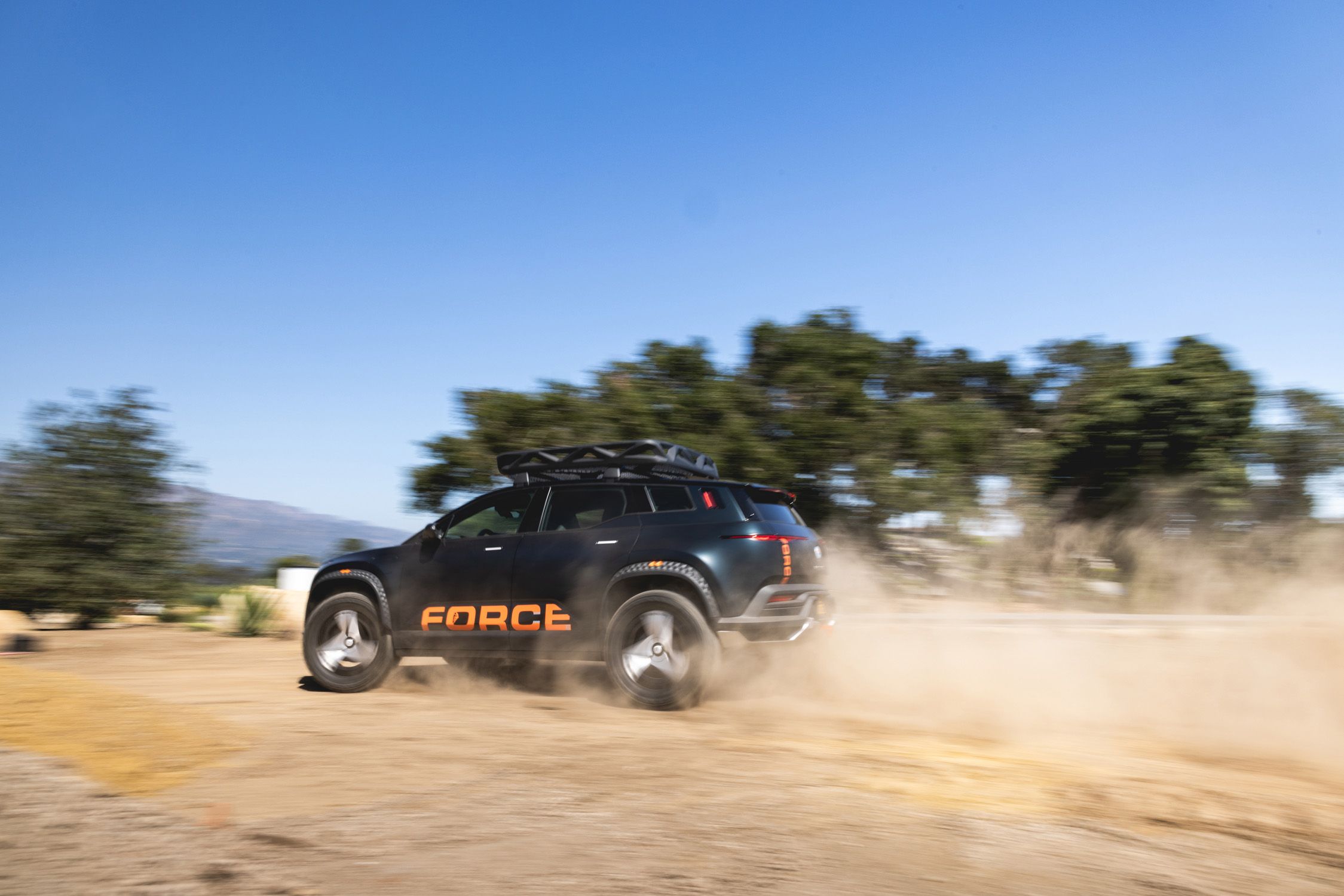 The Force E is still mostly a mystery, although photos suggest that it will have a significant amount more ground clearance, in part because of the 33-inch all-terrain tires. 20-inch, three-spoke wheels with an industrial appearance are wrapped in this robust rubber. The Force E, according to Fisker, has special dampers installed and generates 550 horsepower, the same amount as other top-spec dual-motor all-wheel-drive Oceans. Any Ocean Extreme or Ocean Ultra with all-wheel drive may be modified with the Force E kit.
The pictures also reveal a beefier rear bumper with its own tow hook and strengthened skid plate, a reworked front bumper with tow hooks and auxiliary lights, and plastic cladding around the wheel wells. The battery is shielded by a full-length titanium plate under the body. The Force E is seen above with an optional roof rack on top, while an optional interior kit will include rubber floors, additional grab grips, and tie-downs.
Deliveries are possible starting in June
Fisker is now in regulatory limbo while the Ocean goes through the homologation process, which has prevented it from beginning deliveries in the United States. Deliveries will start in June if the firm receives permission from the EPA and CARB, which is anticipated to happen later this month. The Ocean, with a starting price of $39,000, will be produced between 32,000 and 36,000 times by Fisker over the course of 2023.