In the ever-evolving world of technology, Google has taken a giant leap forward by introducing its own image generation tool within the AI-powered Search Generative Experience (SGE). This innovative feature puts Google in direct competition with tech behemoth Microsoft, and it's already causing waves in the tech community.
The SGE: A Marvel in Action
The SGE functions in a manner strikingly similar to Microsoft's Bing Chat. Users simply input a text prompt directly into Google Search, and within mere seconds, the system conjures up four images. However, what sets this apart is the freedom to select one of these images and further develop it by editing its description, thereby adding more intricate details to the image. To illustrate this, Google provides the example of instructing SGE to generate "a photorealistic image of a capybara" cooking breakfast in the forest. The accompanying demo then guides users on modifying specific elements, such as changing the type of food the capybara is cooking, from bacon to hash browns, or switching the backdrop from trees to the sky.
This is a significant leap, signaling that Google Search now has the capability to produce images from text prompts, marking an integration of #DALLE3 or @midjourney alternatives! 🔥
Beyond Google Search: Expanding Horizons
This remarkable feature is not confined solely to Google Search; the company has hinted at the possibility of "creating AI-generated images directly in Google Images." In such a scenario, one of the image search results will include a button offering access to this powerful engine. The image creation process will seamlessly slide in from the right, housed within its own sub-window.
Set Limits to Soar Higher
Of course, every innovation comes with its limitations. Google has implemented safeguards within the SGE to prevent content that violates the company's policy for generative AI. This includes, but is not limited to, any promotion of illegal activities, generation of misinformation, or the creation of explicit content that lacks educational or "artistic" merit. To ensure transparency and authenticity, every image generated will be marked with "metadata labeling" and a watermark, clearly indicating that it was crafted by an AI.
Looking ahead, AI-generated content will receive its "About This Image" description, providing crucial context to users, reinforcing Google's commitment to preventing the spread of misinformation on the internet.
Access Granted, but Selectively
Google has specified that this test phase is currently only available in English to American users who have opted into the SGE program. Additionally, users must be at least 18 years of age to access this groundbreaking feature. It's worth noting that not everyone will have immediate access to this capability, and it's crucial to understand that this article's creators are not among those with access.
Joining the SGE Program
For those eager to explore the possibilities offered by the SGE, we have prepared a detailed guide with step-by-step instructions on how to join this program. The process is user-friendly and accessible, whether you're on a desktop or mobile device.
Beyond Image Generation: SGE Drafts
Apart from image generation, the SGE has yet another ace up its sleeve. Users can also request the system to compose drafts for messages or emails, catering to those who may not be adept wordsmiths. Google provides the example of instructing the AI to "write a note to a contractor asking for a quote" for a house renovation. Once the draft is ready, you can seamlessly transfer it to either Google Docs or Gmail, where you can further tweak and personalize it. Google assures users that this content enjoys the same level of protection as any other service under the Google Workspace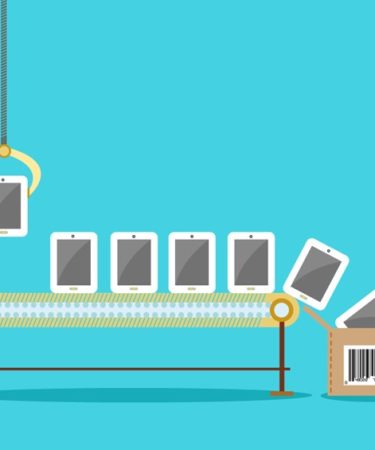 Service médical à domicile de Medici Generici à Rome
Notre équipe fournit un service de soins de santé à domicile, garantissant professionnalisme et confort pour les patients à Rome.
umbrella, ensuring the safety of your data.
Like the image generation feature, SGE drafts are initially rolling out to American users in English. As of now, there is no word on international availability, but it's a question we've raised and will continue to monitor.
In conclusion, Google's foray into image generation is poised to reshape the way we interact with AI-driven technologies. With the SGE offering a dual advantage of image and text generation, the possibilities are vast, and the implications, profound. This innovation marks a significant stride in the ongoing AI revolution, promising users new dimensions in creative expression and problem-solving. The future of AI-powered search has arrived, and Google is at the forefront, leading the way.